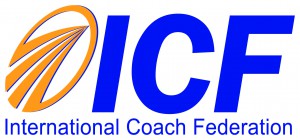 International Coach Federation (ICF) is an international organization that was founded with the aim to make offered of coaching more transparent. To select a coach that is ICF approved is your guarantee that your coach is competent and has a solid experience.
As a coach, who has been approved by the ICF, I live up to the following:
I have completed a thorough coaching education that meets ICF requirements
I have a solid experience with professional coaching
I receive ongoing super vision in my work
I live up to the ICF code of ethics
To coach in business ICF accreditation is usually a requirement from the company.
I have acquired my ICF accreditation after a three-year education as NLP-coach. My education consisted in a basis of comprehensive theory, a lot of practical experience and supervision from experienced coaches to accelerate learning.
Since then I have improved my experience as a coach significantly, by getting continuous sparring and supervision from my peers.